Smart Tech & Smart Lighting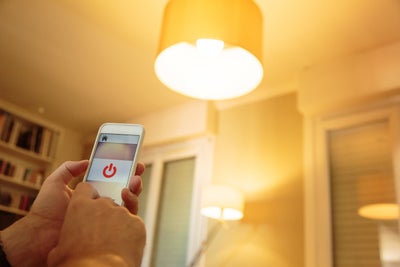 Smart lights provide a clever and convenient addition to any room in the house, with multiple ways to control them and all sorts of different ways to get creative with them. They're just as fun as they are practical, with lots of ways to make the most of them when you have smart lights in your home.
Whether you want a more efficient and long-lasting solution to standard bulbs or something that brings bursts of colour to your room; there are a wide variety of options to choose from so you can easily find exactly what you're looking for.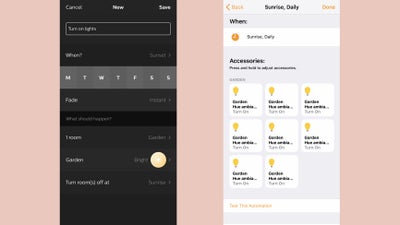 Timed to perfection
Nothing says welcome home like your lights coming on as you step through the door. You can set some smart lights to operate on a routine or a timer, so you can set it for a specific time as a one-off or the same time every weekday.
Time it with your alarm going off or your work schedule, so that they wake you up in the morning and light up your hallway as you arrive home after work.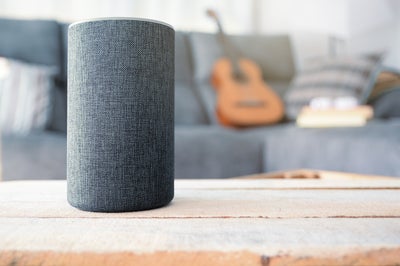 Speak to them
Rather than control your lights the old fashioned way, at the switch, why not talk to them? Plenty of smart lights are compatible with a wide selection of smart speakers and smart assistants.
You can use voice commands to turn your lights on and off, or even change the colour of your bulbs. Ideal for when you want to turn off the light once you're in bed or settled in on the sofa for movie night.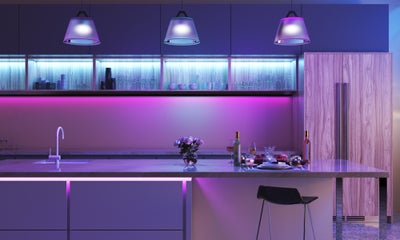 Group your lights
You can group your smart lights together and control them in clusters as well as individually.
Create groups and zones around the house that you can go to when you do specific things. For example, create a group called 'cooking' that lets you control the lights around your oven and worktops without turning on the rest of the lights in your kitchen.
More inspiration from Wickes